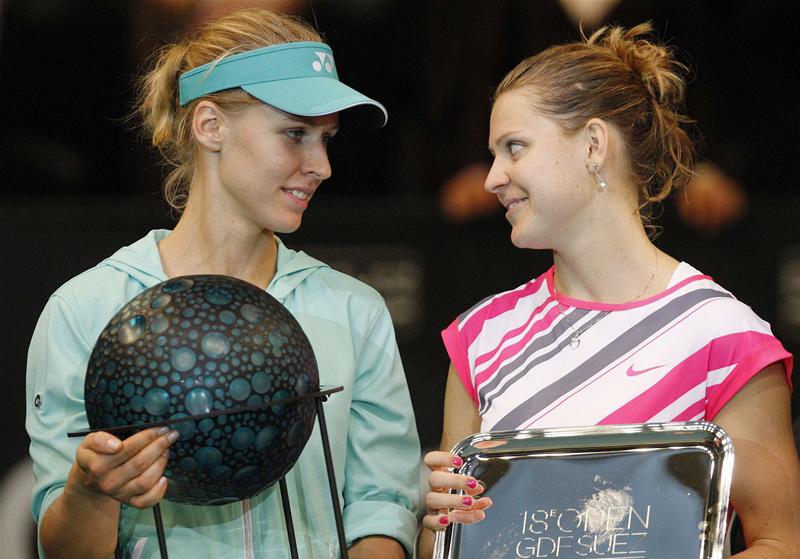 Lucie Safarova showed why she is a player to be reckoned with in her final match with Elena Dementieva. The unseeded Czech star rode a blistering serve and deep, powerful ground strokes to capture the first set.
But, Elena Dementieva knows how to win. Dementieva turned the tide and took away her 16th title with a 6-7 (5), 6-1, 6-4 triumph to win the Open GDF Suez Championship in Paris. Dementieva has now won two events this year wit her only loss coming to Justine Henin in Melbourne.

Dementieva served much more effectively than she had in previous matches. Her velocity was improved and her location more unpredictable. Safarova also served effectively, but Dementieva is one of the headiest players on the tour. She shaped points well and used her pressing service return to catch the Czech star off balance.
Both players were challenged in three set semifinals but showed no signs of fatigue in the finals. Dementieva now moves on to the $2,000,000 Dubai Open where she will be the fourth seed.
Tags:
No comments yet.
RSS feed for comments on this post.
Leave a comment
You must be logged in to post a comment.